Brave the Outdoors with Trespass
Posted: Wednesday 06th February
Christmas may be over, but the cold weather is still looming! Wrap up warm with Trespass' innovative range of jackets, tops, trousers and footwear.
Trespass appreciate the importance of reliability, their fantastic range is practical, on-trend, and enduring, the perfect match!
Trespass currently have a fabulous fleece promotion, you can purchase great, high quality women's Commotion fleece (originally £53.99), Ciaran fleece (originally £49.99) and men's Structural fleeces (originally £49.99) for just £19.99.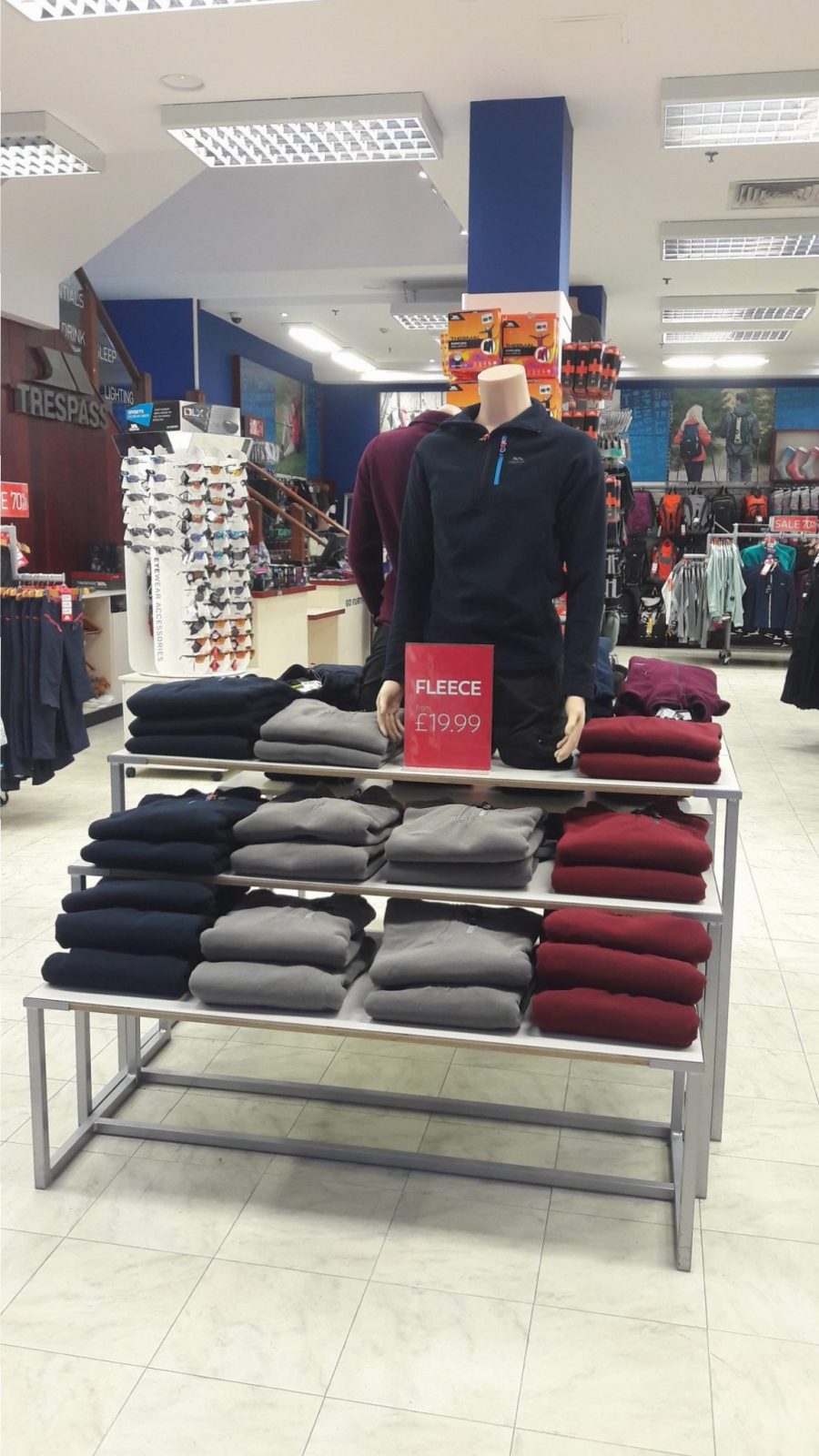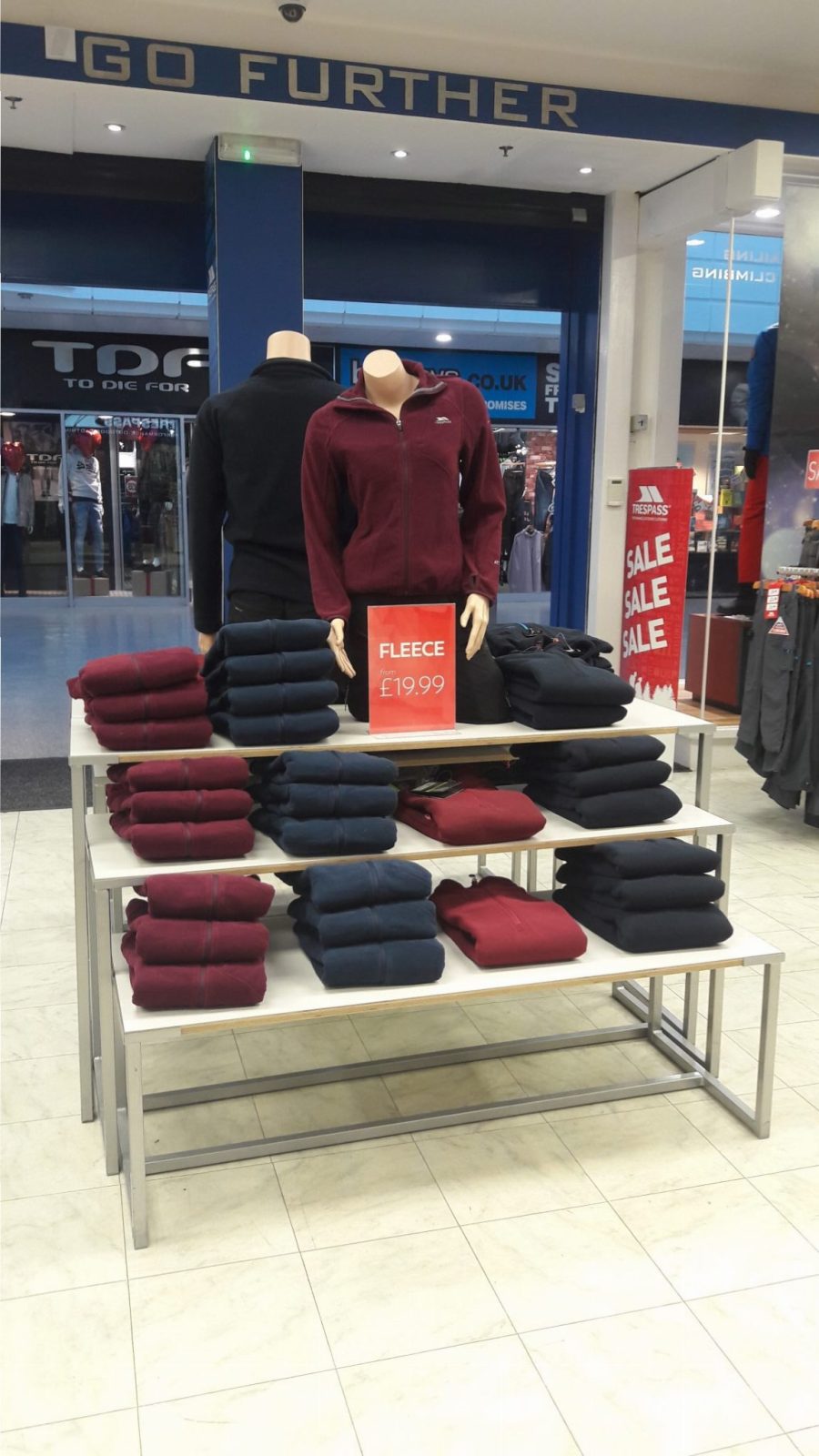 Ophelia Women's DLX Down Insulated Parka Jacket – Was £259.99, now £80.99
Available in three different colours, this parka jacket will protect you against strong winds and extreme weather conditions with its special DLX-Membrane fabric. The detachable hood also comes with a zip off faux fur trim to switch up your look from day to day.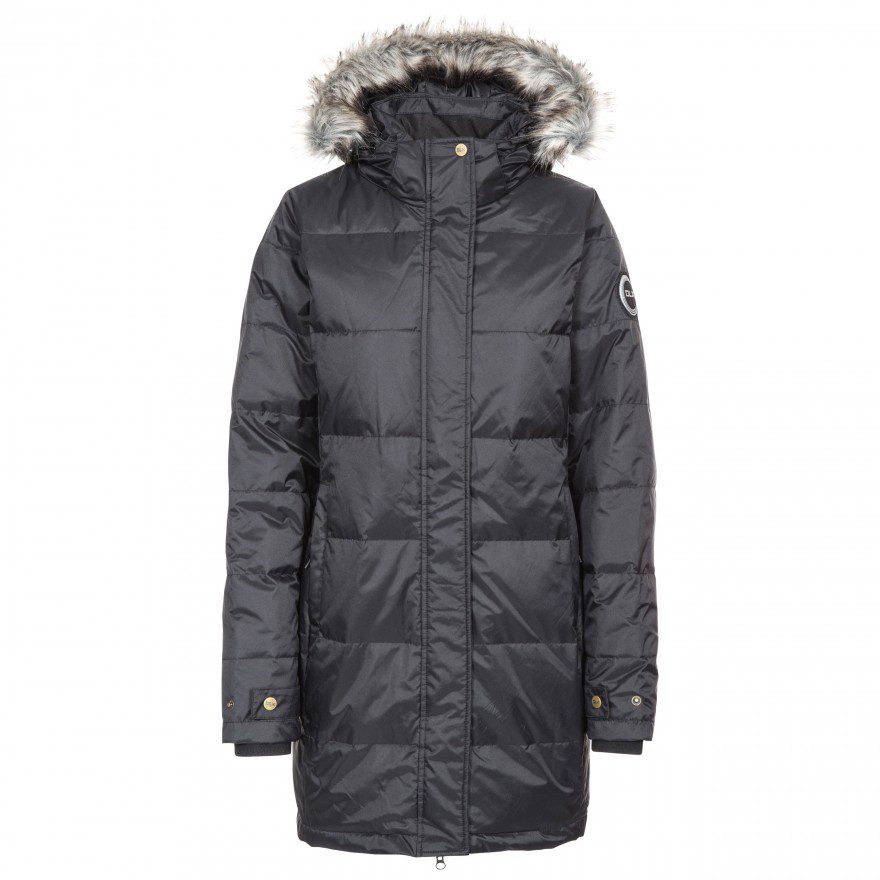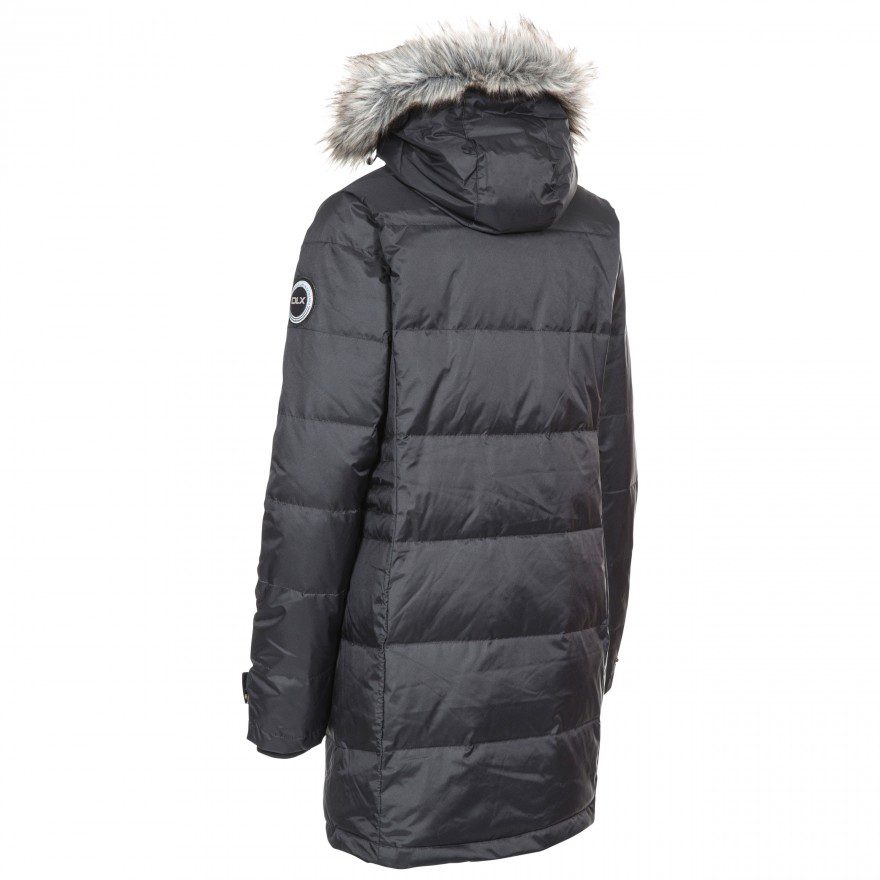 Highland Men's DLX Waterproof Parka Down Insulated Jacket – Was £279.99, now £139.99
This insulated and breathable jacket with a rating of 5000 MVP will leave you feeling comfortable and fresh. The windproof and waterproof coat is available in Navy Blue in the Freshney Place store and ensures that you can keep warm and dry in extreme conditions.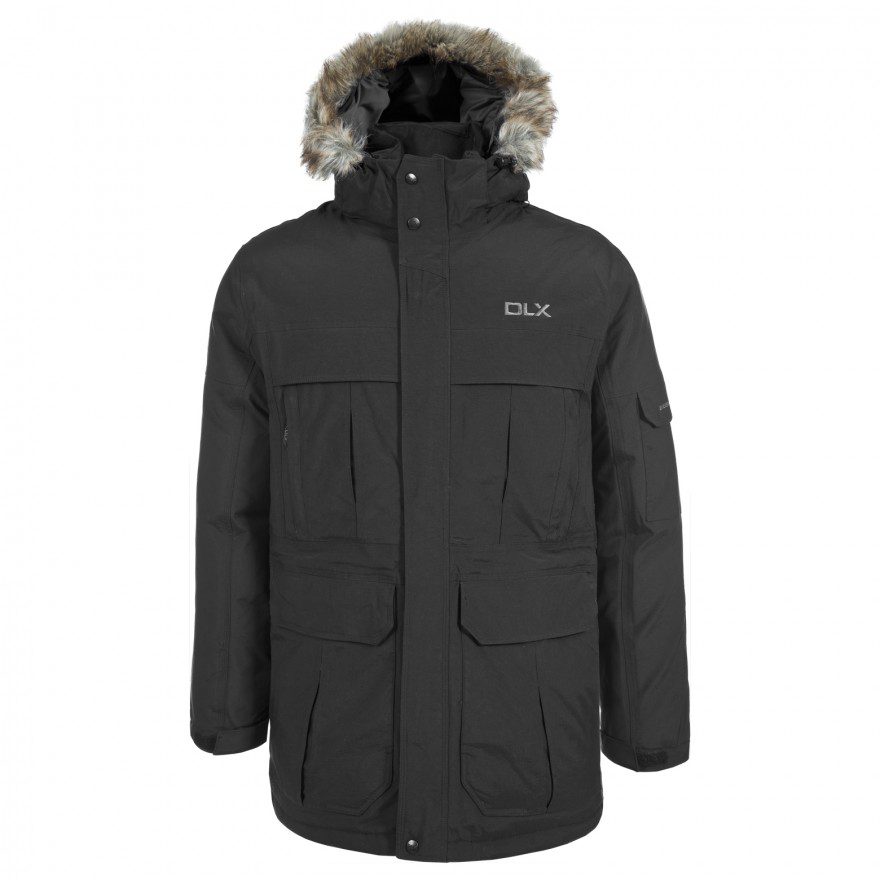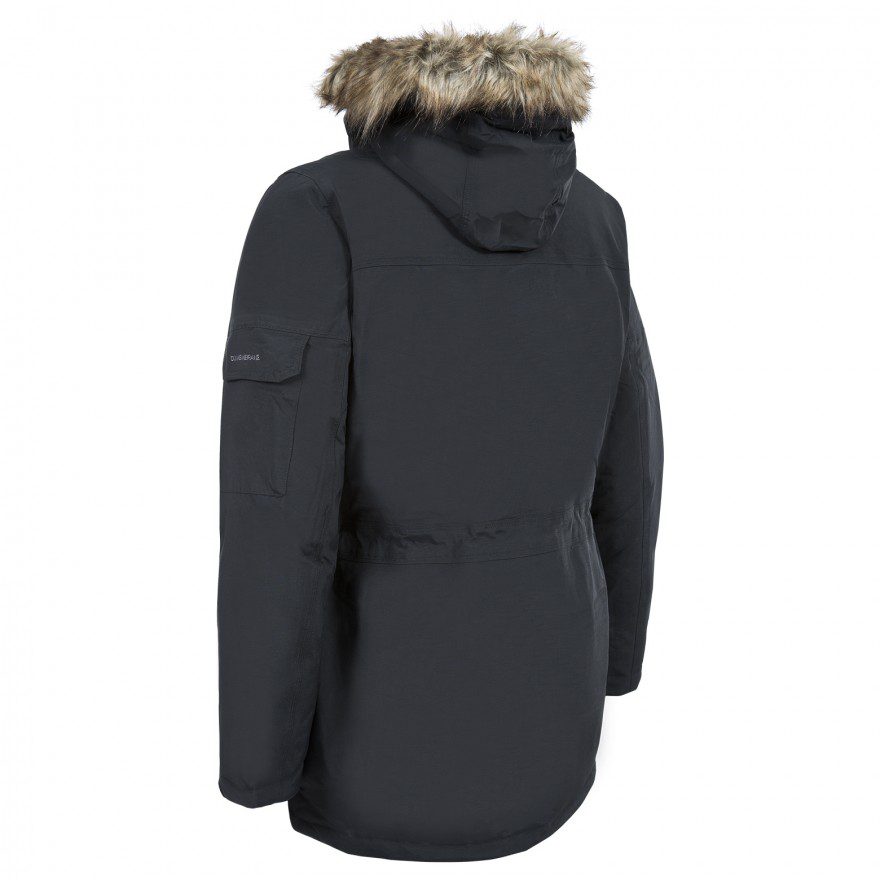 Serphina Women's Quick Drying Antibacterial Active Tshirt – Was £23.99, now £4.99
Available in three stylish colours, the Serphina Women's T-Shirt has Quick Dry fabric technology, wicking sweat away from the skin and then quickly evaporating. The fabric feels soft against your skin and its antibacterial nature removes any naturally occurring odours, allowing you to feel fresh after exercise.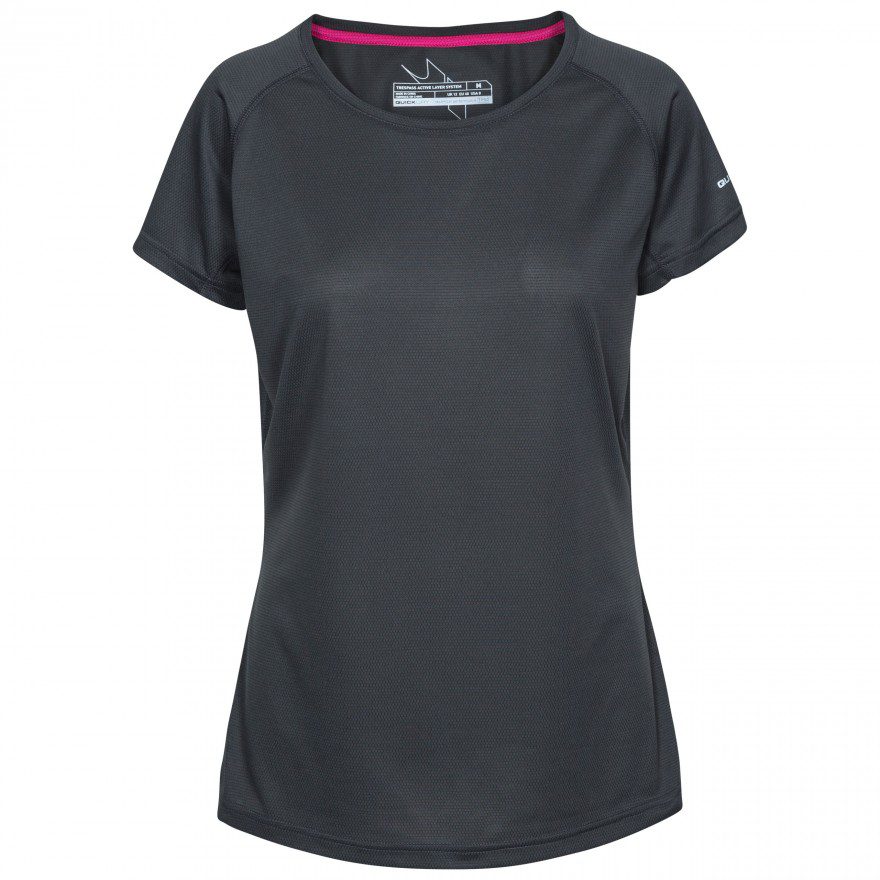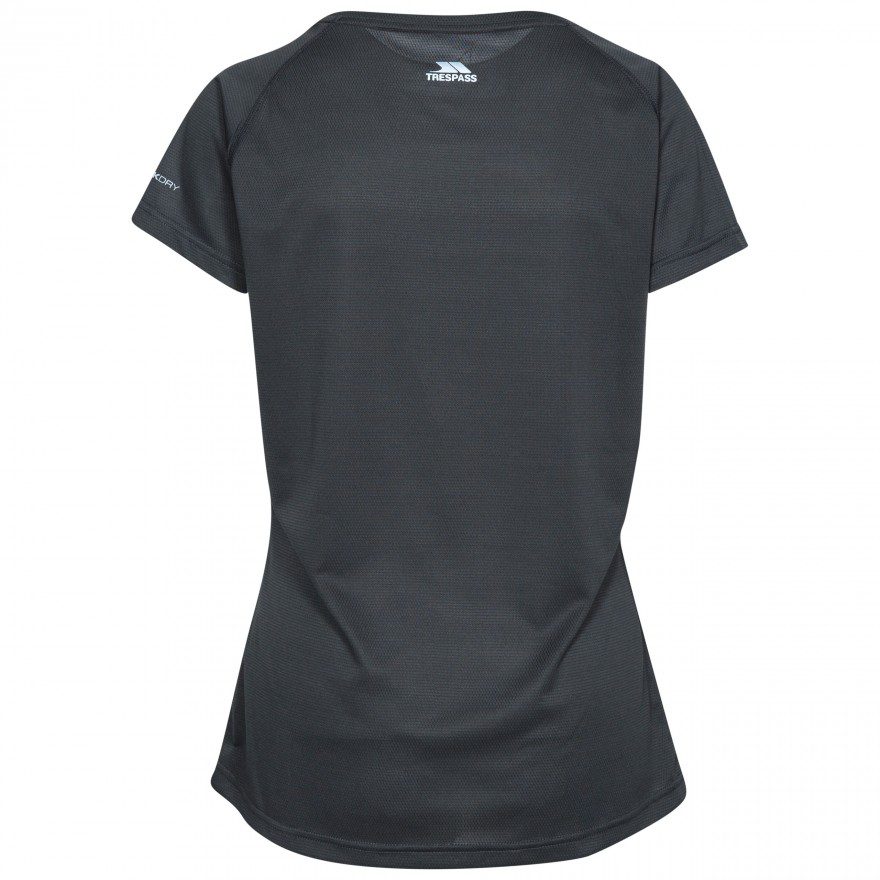 Wise360 Adults Quick Dry Base Layer Top – Was £21.99, now £12.99
Combining comfort with practicality, this rib top is made with Quick Dry material to keep sweat away from skin, allowing you to feel nice and fresh whilst playing sport indoors and outdoors.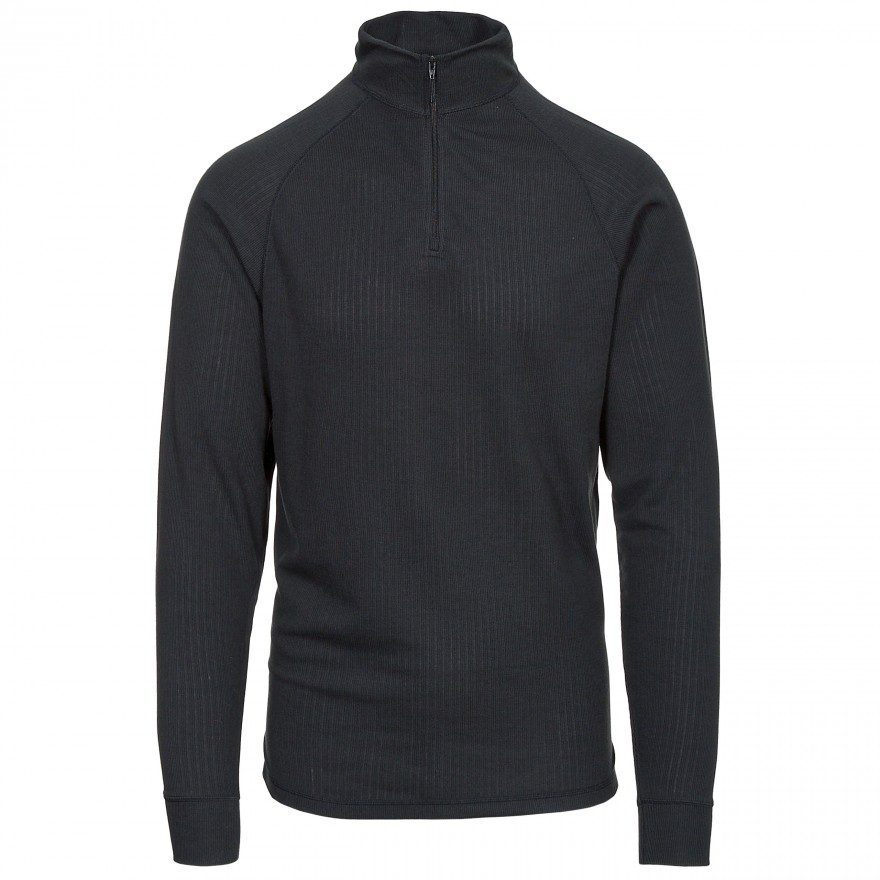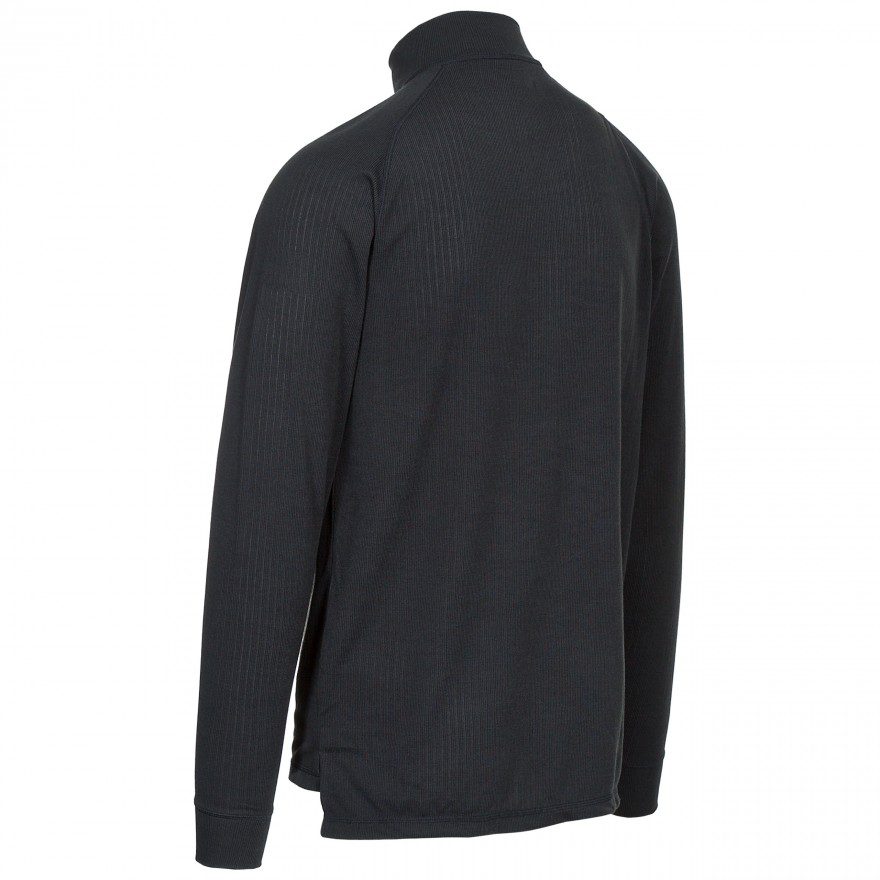 Marisol Women's DLX High Performance Ski Trousers – Was £189.99, now £89.99
Hitting the slopes in the holidays? The Marisol Women's DLX High Performance Ski Trousers are a highly technical pair of salopettes that are waterproof to 20,000mm and feature additional waterproof details, as well as taped seams. The Marisol Pants have a windproof finish and ankle gaiters lock out snow at the hem. They also come with adjustable detachable braces and adjustable waist.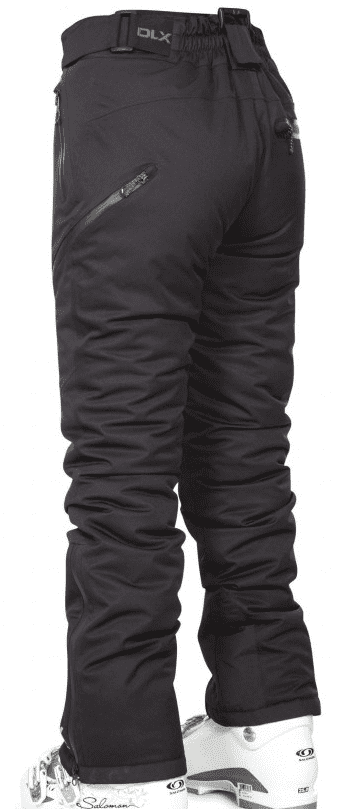 Bezzy Men's Ski Pants – Was £99.99, now £39.99
The perfect pants for your next snow sports adventure, the Bezzy Ski Pants have a range of fantastic benefits. Including a waterproof outer surface fabric, taped seams (to keep moisture entering through the stitching) and a windproof feature, allowing you to make your way down the mountain in comfort!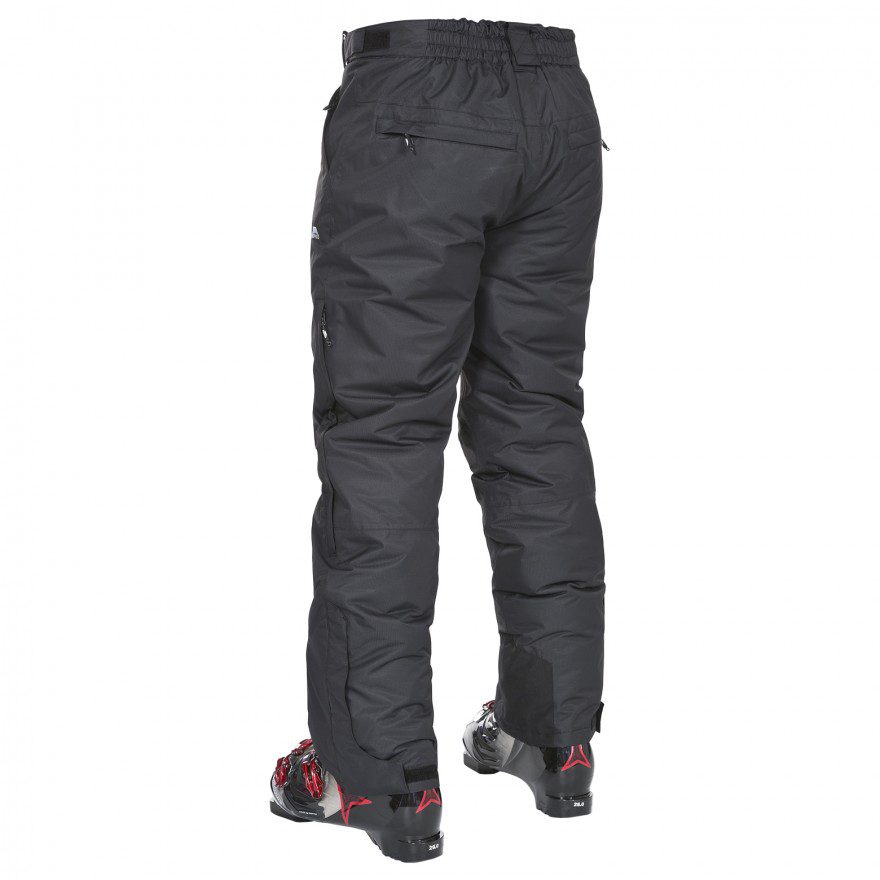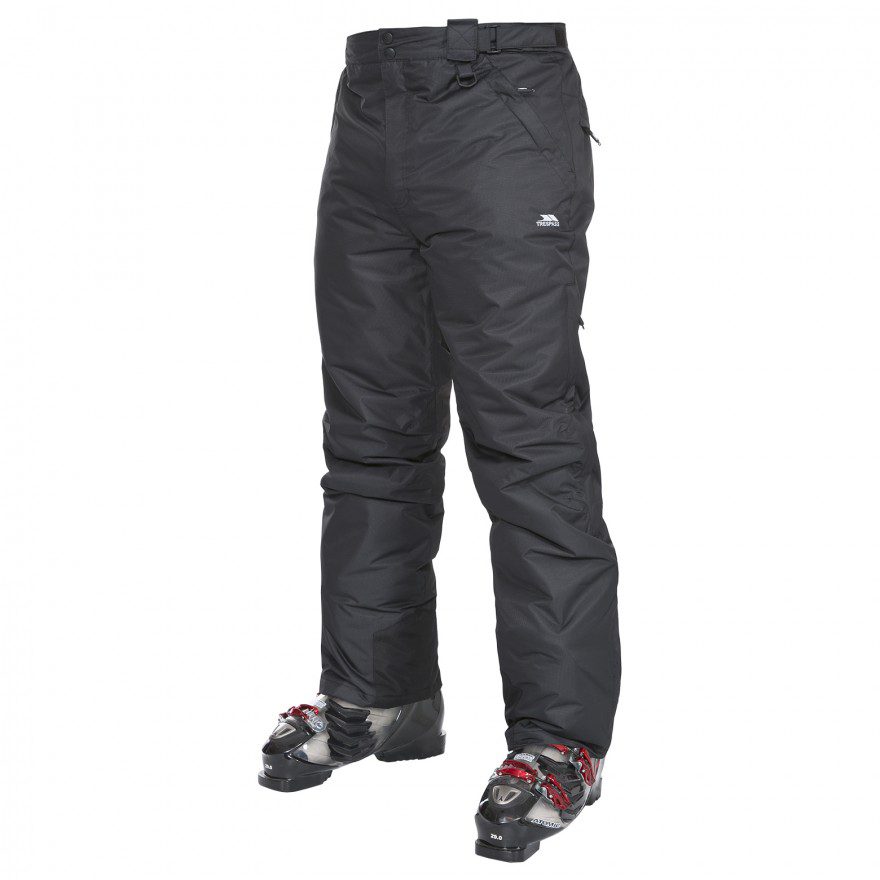 Ana DLX Technical Active Top – Was £51.99, now £14.99
Pop some colour into your workout. Using Quick Dry fabric technology, the Ana DLX Long Sleeved top is able to keep you comfortable and free from dampness caused by sweat. The back of the top has printed ceramic, which aids heat retention, meaning you will have the benefit of a constant source of warmth whilst wearing it.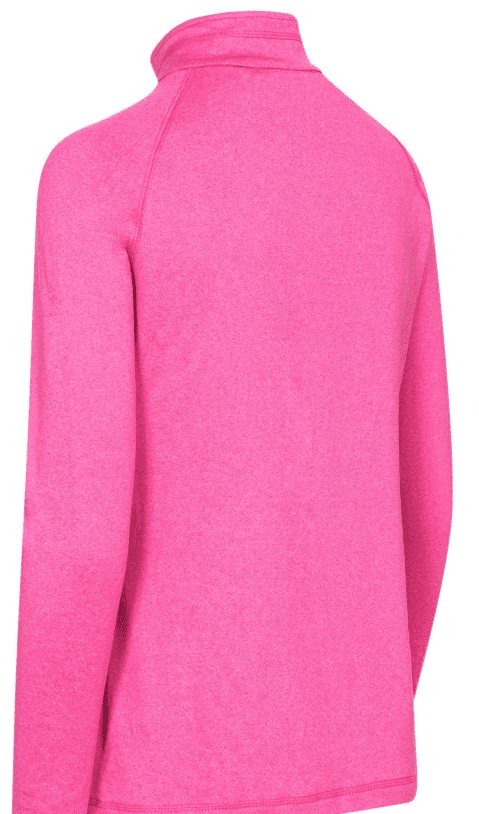 Elena Women's Patterned Wellies – Was £41.99, now £24.99
Have the urge to brighten up your outdoor attire? Feel inspired for summer festivals with the Elena wellies. The springtime floral pattern keeps you feeling fabulous, whilst waterproofing your toes!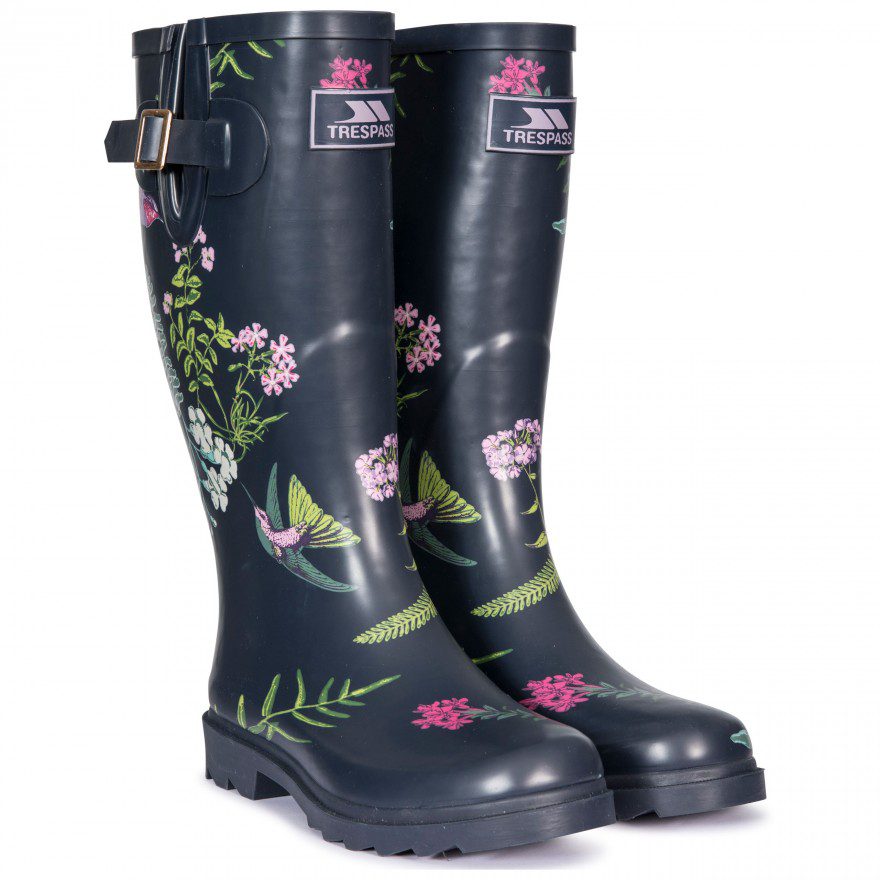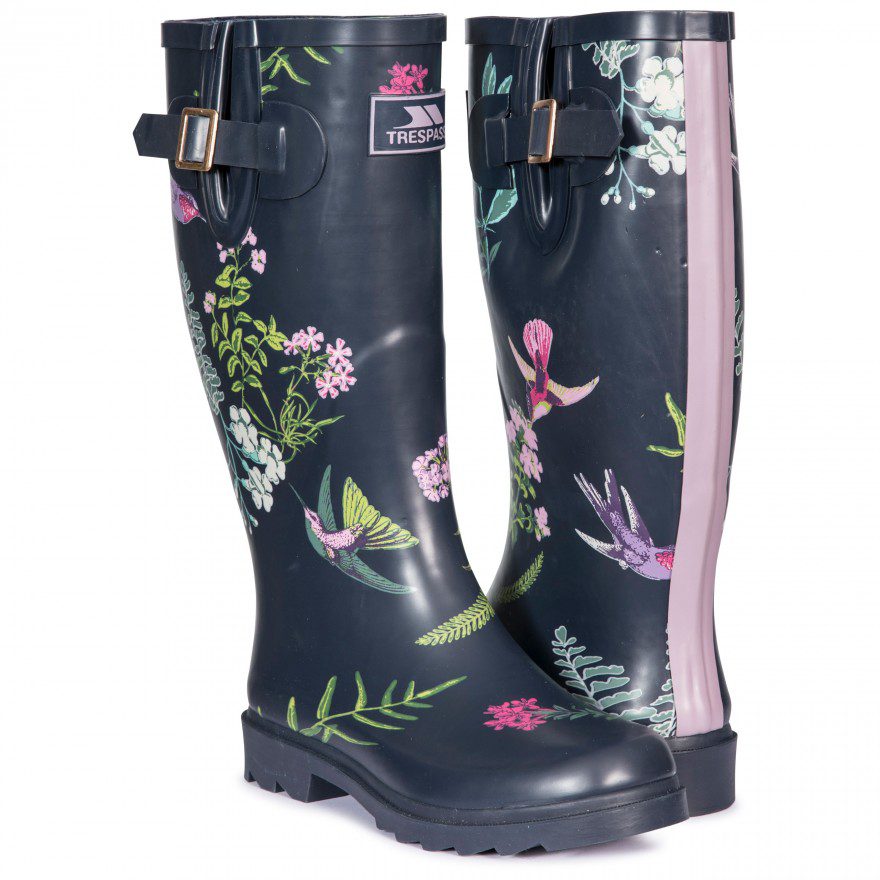 Finley Men's Walking Boots – £99.99, now £39.99
An essential for your upcoming hike adventures. These breathable, waterproof men's boots are cushioned to support your ankles, and equipped to keep your feet dry to the bone. Available in Black and Coffee.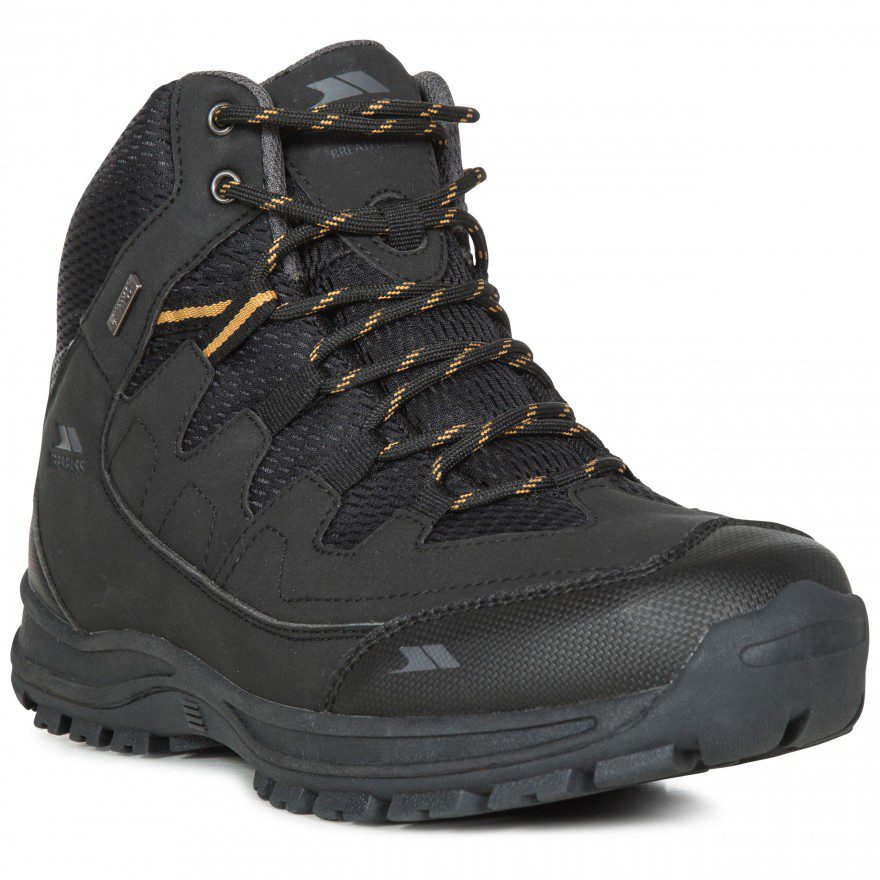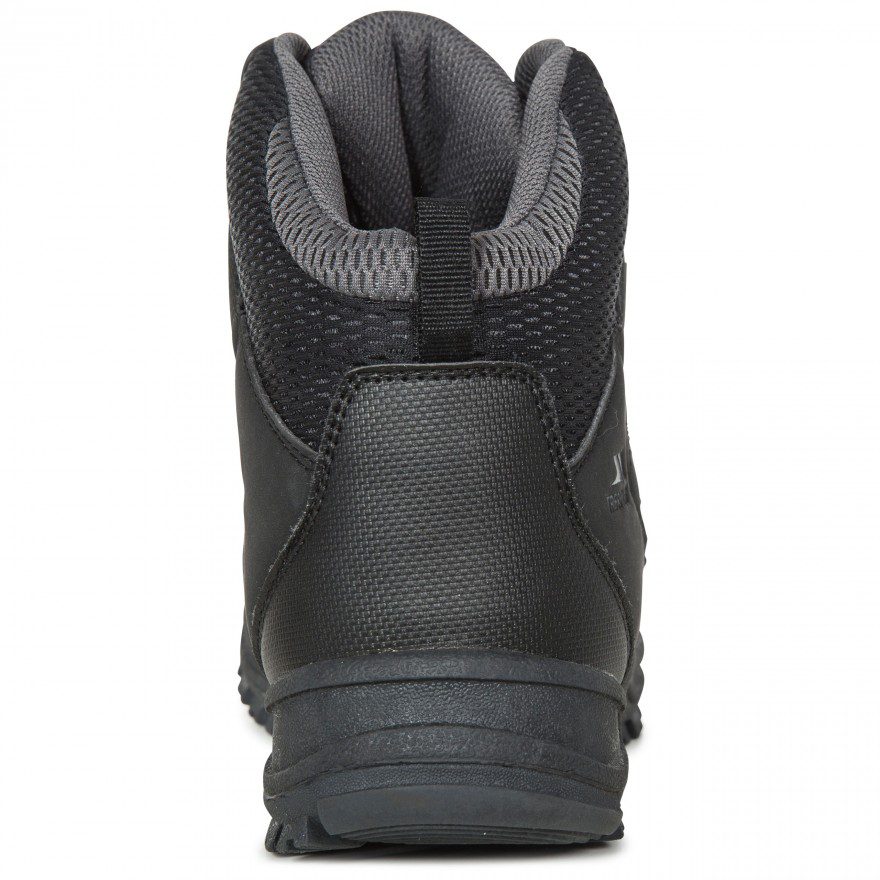 Trespass has all you need to stay warm, cosy and modern whilst the stubborn cold weather and winds refuse to leave! Pop in-store now to see their latest deals.