Planning your visit to Freshney Place
We've been working really hard putting safety measures in place to make your experience as safe as possible.
We look forward to seeing you... but remember to stay safe.
The following stores are currently open at Freshney Place. Use the links below for most up to date opening hours. Please note these may be subject to change, so contact the store directly to avoid disappointment.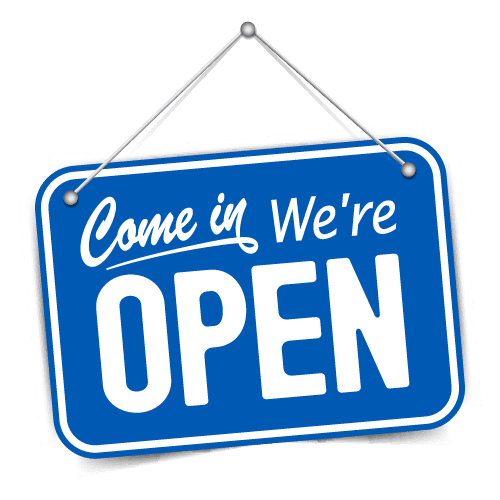 3 Store Monday to Saturday 9:00 to 17:30 Sunday 10:30 to 16:30
BB's Monday to Saturday 9.00 to 16.30 Sunday 10.30 to 16.30
BNM Monday to Saturday 9.00 to 17.30 and Sunday 10.30 to 16.30
Beaverbrooks Monday to Saturday 9.00 to 17.30pm Sunday 10.30 to 16.30
Bodycare Monday to Saturday 9.00 to 17.30 Sunday 10.30 to 16.30
Bootroom Monday to Saturday 10.00 to 15.00 Closed Sundays
Boots Monday to Saturday 9.00 to 17.30pm Sunday 10.30 to 16.30
Burtons Monday to Saturday 10.00 to 17.00 Sunday Closed
Card Factory Monday to Saturday 9.00 to 17.30 Sunday 10.30 to 16.30
CEX Monday to Saturday 9.00 to 17.30 Sunday 10.30 to 16.00
Claire's Monday, Wednesday to Saturday 9.30 to 17.30 Tuesday 11.00 to 16.00 and Sunday 11.00 to 15.00
Clarks Monday to Saturday 10.00 to 16.00 Sunday 10.30 to 16.00
Clintons Monday to Saturday 10.00 to 16.00 Sunday 11:00 to 15:00
Deichmann Monday to Saturday 9.00 to 17.30 Sunday 10.30 to 16.30
Dorothy Perkins Monday to Saturday 10.00 to 17.00 Sunday Closed
EcoVape Monday to Saturday 10.00 to 17.00 closed Sundays
EE Monday to Saturday 9.00 to 17.30 Sunday 10.00 to 16.30
Entertainer Monday to Saturday 9.00 to 17.30 Sunday Closed
Eskimoo Monday to Saturday – 9.30 to 17.30 Sunday 10.30 to 16.30
Ernest Jones Mondays Closed Tuesday to Saturday 10.00 to 16.00 Sunday 10030 to 16.30
Eurochange Monday to Saturday 10.00 to 16.00 Sunday Closed
FoneXtras Monday to Saturday 9.00 to 17.30 and Sunday 10.30 to 16.30pm
Fragrance Shop Monday to Saturday 10.00 to 16.00 Sundays 10.30 to 16.30
Game Monday to Friday 10.00 to 15.00 Saturday 10.00 to 17.00 Sunday 11.00 to 16.00
Glitz & Glam Monday to Saturday 9.30 to 16.00 Sundays closed
Greggs (Takeaway only) Monday to Saturday 09.00 to 17.00 Sunday 10.30 to 16.30
HMV Monday to Saturday 10.00 to 16.00 Sunday 10.30 to 16.30
H Samuel Monday to Saturday 9.30 to 17.30 Sunday 10.30 to 16.30
Holland & Barrett Monday to Saturday 9.00 to 17.30 and Sunday 10.30 to 16.30
JD Monday to Saturday 9.00 to 17.30 and Sunday 10.30 to 16.30
Love Aroma Monday to Saturday 10.00 to 16.00 and Sunday Closed
Marks & Spencer Monday to Thursday 8.30 to 17.30 Friday to Saturday 8.30 to 18.00 Sunday 10.30 to 16.30 (access from Victoria Street)
Martins Monday to Saturday 9.00 to 17.00 Sunday 10.30 to 16.00
Max Spielmann Monday to Saturday 9.00 to 17.30 and Sun 10.30 to 16.30
Millets Monday 10.00 to 17.00 Tuesday to Saturday 9.30 to 17.30 Sunday 10.30 to 16.00
Mobile Booth Monday to Saturday 9.00 to 17.30 Sunday 10.30 to 16.30
New Look Monday to Saturday 10.00 to 17.00 and Sunday 10.30 to 16.30
Next Monday to Saturday 9.00 to 17.30 and Sunday 10.30 to 16.30
O2 Monday to Saturday 9.00 to 17.30 Sunday 10.30 to 16.30
Pandora Monday to Saturday 9.30 to 17.00 (closed 12.30-13.00) & Sunday Closed
Perfume Shop Monday to Saturday 10.30 to 16.30 Sunday closed
Poundland Monday to Saturday 8.00 to 18.00 Sunday 10.00 to 16.00 (access from Victoria Street)
Primark Monday to Saturday 9.00 to 17.30 Sunday 10.30 to 16.30
Ramsdens Tuesday to Saturday 10.00 to 16:00 Monday and Sunday Closed
River Island Monday to Saturday 10.00 to 17.00 Sunday 10.30 to 16.30
Ruby Nails & Beauty Monday to Saturday 9.00 to 17.30 Sunday 10.30 to 16.30
Princess Monday to Saturday 10.00 to 17.00 Sunday 11.00 to 15.00
Segals Monday to Saturday 9.00 to 17.30 closed Sunday
Starbucks Monday to Saturday 9.00 to 17.00 Sunday 10.30 to 16.00
Stitch Express Monday to Saturday 9.00 to 17.30 Sunday 10.30 to 16.30
Superdrug Monday to Saturday 9.00 to 17.30 Sunday 10.30 to 17.30
Timpsons Monday to Saturday 9.00 to 17.30 Sunday 10.30 to 16.30
TK Maxx Monday to Saturday 9.00 to 17.30 Sunday 10.30 to 16.30
Topshop Monday to Saturday 10.00 to 17.00 Sunday Closed
The Works Monday to Saturday 9.00 to 17.30 Sunday 10.30 to 16:30
Trespass Trespass Monday to Saturday 9.00 to 17.30 Sunday 10.30 to 16.30
Vision Express Monday to Saturday 9:00 to 17.30 Sunday 10.30 to 16.00 (Appointments only)
Vodafone Monday, Tuesday, Friday & Saturday, 9.00 to 17.30, Wednesday 9.00 to 15.00, Thursday & Sunday Closed and Sunday until the
Yours Clothing Monday to Saturday 9.30 to 17.00 closed Sundays
Watch Hospital Monday to Saturday 9.00 to 17.30 Sunday 10.30 to 16.00
Waterstones Monday to Friday 9.30 to 17.00 Saturday 9.00 to 17.30 Sunday 10.30 to 16.30
One Way System Directional Guide